eFi Palace Hotel
WELLNESS CENTRE

OPEN from 7 am to 10 pm, on weekends from 8 am to 8 pm. In summer, book a sauna 1 hour in advance.

When entering the wellness, it is necessary to prove a negative test for coronavirus.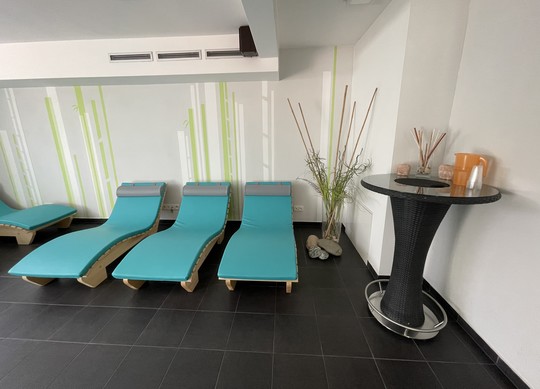 NOT ONLY FOR HOTEL GUESTS
Our hotel guests and members of the eFi Club have a great opportunity to relax and work out in the eFi Wellness & Fitness Center.
FINNISH SAUNA
In our Finnish sauna, you can enjoy the warm-up phase with a relaxing music and a soothing lighting.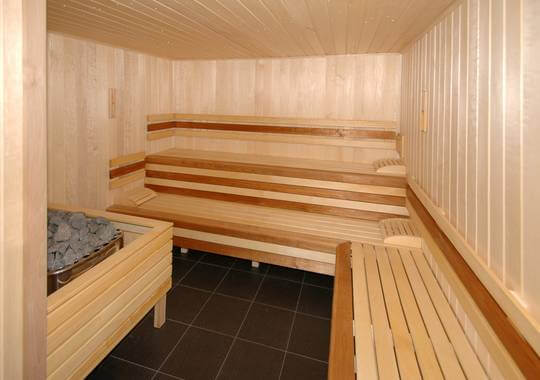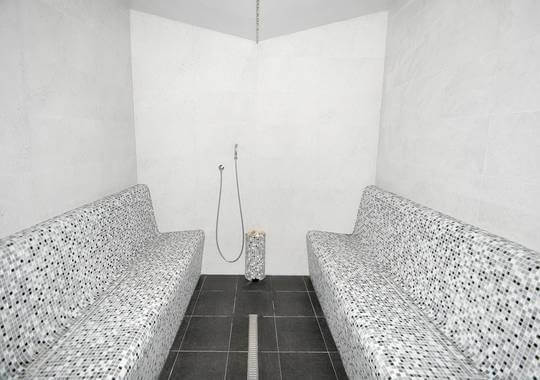 STEAM SAUNA
The positive effect on the airways in our steam sauna is supported by the eucalyptus aroma. A temperature and a humidity promotes better blood circulation, cleanses and revitalizes the skin. Therefore, the steam sauna will be appreciated even by those who care about healthy skin.
RELAXATION ROOM
Part of the wellness facilities is a relaxation room which is equipped with anatomical sunbeds. The guests may use the opportunity to recover and rest after sauna or workout while listening to relaxing music.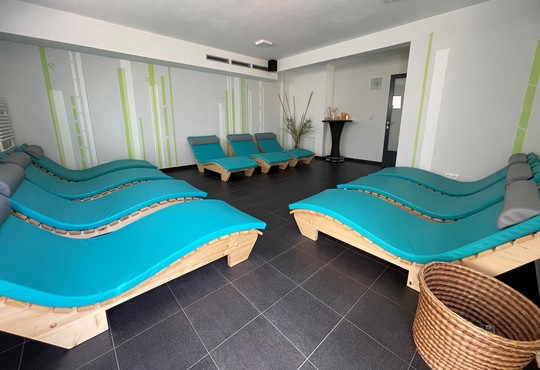 OUTDOOR POOL
You can cool down under a bucket of cold water, an ice shower or a stream of cold air on the outdoor terrace. In the winter season, you can use the outdoor cooling pool.
The swimming pool is accessible from 7 am to 10 pm.
Wellness & Fitness Price List
Wellness
PRICE
Mon–Thu: 16:00 to 22:00
2 hours
430 CZK
Fri: 16:00 - 22:00
Sat-Sun and holidays 16:00 to 20:00
2 hours
480 CZK
each additional part of an hour, 1 minute
3 CZK
private sauna reservation 1 hour
2 500 CZK
Wellness - hotel guests and long term residents

PRICE

Mon–Thu: 16:00 to 22:00
2 hours
215 CZK
Fri: 16:00 - 22:00
Sat-Sun and holidays 16:00 to 20:00
2 hours
240 CZK
Fitness
PRICE
from 7:00 to 16:00
2 hours
130 CZK
from 16:00 to 22:00
2 hours
150 CZK
Rental
PRICE
package – disposable slippers, bathrobe, bath towel, sheet
1 person
70 CZK
disposable slippers
1 person
30 CZK
towel rental
1 person
20 CZK
sheet
1 person
10 CZK
small towel rental
1 person
15 CZK
Fitness for eFi Club members
PRICE
10 entries with unlimited use from 7:00 to 22:00
3 months
1300 CZK
Hotel pool for hotel guests only
PRICE
In the summer season from 1 May to 30 September the pool is available
Mon–Fri: 9:00 - 22:00
Sat–Sun: from 9:00 - 20:00
1 day
free
In the winter season (1 October to 30 April) it serves as a cooling pool for the wellness centre for Wellness.
1 day
incl. in the price of wellness
Reservation
Your question has been sent.