Congress centre Brno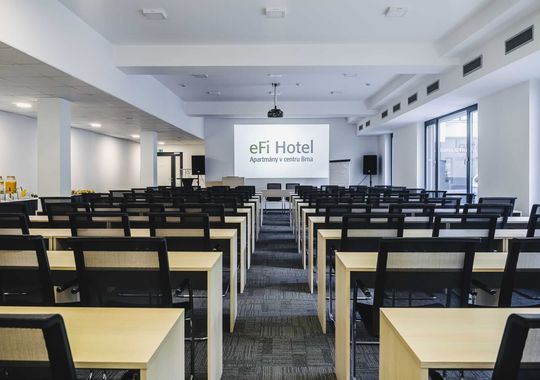 WE OFFER
The congress hall provides a prestigious space with technical equipment. The hall is ideal for 80 people seated in a lecture-room format, or for fewer people seated in other formats.
Catering for your event will be provided in cooperation with our Stará Tkalcovna restaurant.
Parking is conveniently located right at the conference hall. Wheelchair access is provided directly from the parking in the courtyard. No lift involved.
EQUIPMENT AND MORE
Luxury conference STORM chairs suitable for long-term seating.
Top-class projector BenQ SU917 with brightness of 5,000 ANSI Lumen, contrast ratio 7000:1 and WUXGA native resolution up to 1920 x 1200. It offers above-standard viewer experience even in rooms with lights on.
Klimatizace
Sound system with wireless microphone.
WiFi – fast wireless Internet capable to provide convenient connection for all participants.
Remote-controlled exterior shutters for darkening the hall or its part, as needed.
A lounge in the restaurant for up to 25 persons.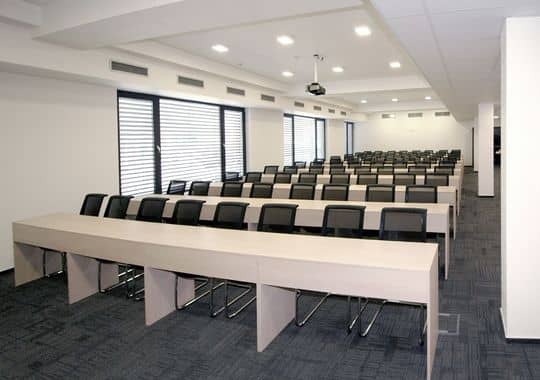 Conference hall in Brno
The great variability of the seating formats allows to organise various events for up to 80 people.