WELLNESS & FITNESS
Dear clients and hotel guests,
The wellness center is closed during the summer holidays. We look forward to seeing you again from September!
However, we will be happy to see you in our wellness at the EFI SPA Hotel**** Superior, where we are open daily from 4 p.m. Browse here.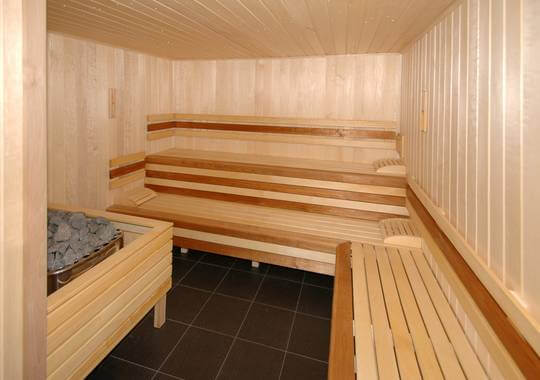 FINNISH SAUNA
Relax in our cosy wellness centre for up to 10 persons. The eFi Wellness centre includes a Finnish sauna, a steam sauna and a relaxation area.
To add more pleasure, the warming up phase is accompanied by relaxing music and subtle chill-out lighting. To cool down, you can use a bucket of cold water, a cold shower, a cooling breeze on the terrace or the outdoor cooling pool.
STEAM SAUNA
The eucalyptus aroma enhances the positive effect of the steam sauna on your respiratory system. The moist heat promotes better blood circulation, and cleanses and revitalises the skin. That's why the steam sauna is also appreciated by those who care about healthy skin.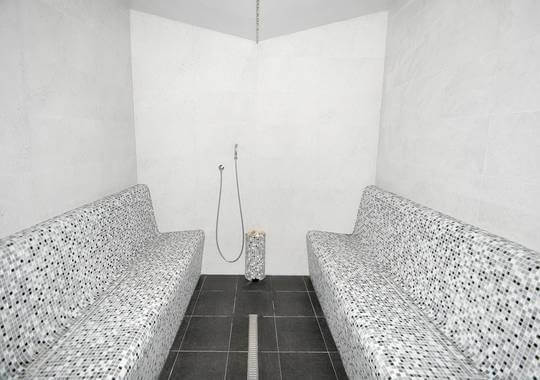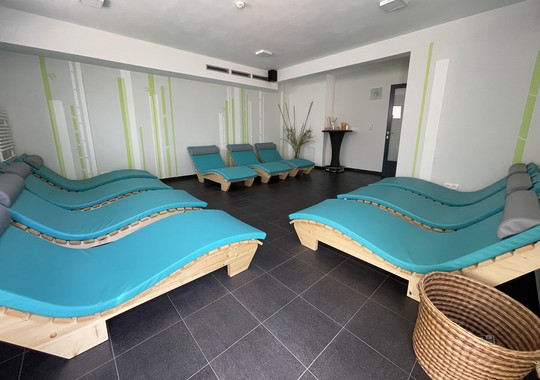 RELAXATION ROOM
The wellness area includes a relaxation room equipped with ergonomic loungers which allow our visitors after sauna or fitness to chill out and wind down while listening to relaxing music.
SUMMER BAR AND POOL
Enjoy bathing in a pool with slightly salted water heated to a pleasant temperature of 28–30°C. A wide selection of food, drinks, mixed cocktails, and ice cream will make your bathing, resting and relaxing more pleasant.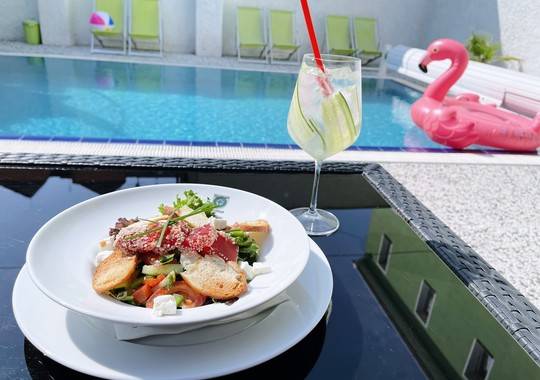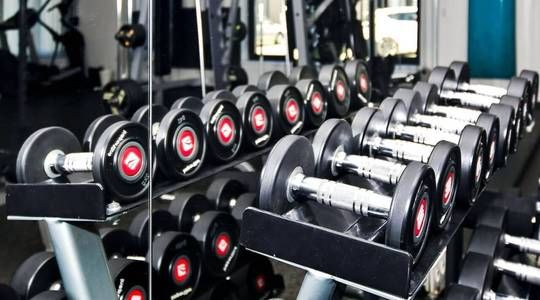 FITNESS
Our fitness centre is designed for you in accordance with the latest research about physical fitness. It features multi-purpose workout machines, dumbbells, a Cross Workout cage, and cardio area. All our machines are suitable for beginners as well as advanced fitness devotees.
Wellness & Fitness Price List
Wellness*
PRICE
PRICE with charged EFI Club Card
Mon–Thu: 16:00 to 22:00
2 hours
210 CZK
195 CZK
Fri:16:00 to 22:00
2 hours
260 CZK
240 CZK
Sat-Sun and holidays 16:00 to 20:00
2 hours
260 CZK
240 CZK
each additional part of an hour, 1 minute
3 CZK
3 CZK
private sauna reservation 1 hour
1500 CZK
1500 CZK
Fitness
PRICE
from 7:00 to 16:00
2 hours
130 CZK
from 16:00 to 22:00
2 hours
150 CZK
Rental
PRICE
PRICE
package – disposable slippers, bathrobe, bath towel, sheet
1 person
70 CZK
disposable slippers
1 person
30 CZK
towel rental
1 person
20 CZK
sheet
1 person
10 CZK
small towel rental
1 person
15 CZK
Fitness for eFi Club members
PRICE
10 entries with unlimited use from 7:00 to 22:00
3 months
1300 CZK
Hotel pool for hotel guests only
PRICE
In the summer season from 1 May to 30 September the pool is available
Mon–Fri: 9:00 - 22:00
Sat–Sun: from 9:00 - 20:00
1 day
free
In the winter season (1 October to 30 April) it serves as a cooling pool for the wellness centre for Wellness.
1 day
incl. in the price of wellness
* The wellness center is closed during the summer holidays. We look forward to seeing you again from September.
Reservation
Your question has been sent.
Where to
find us
Contacts
eFi Palace Hotel

Bratislavská 52, 602 00 Brno
If you have any questions, do not hesitate to contact us.
Write us
Your question has been sent.