Fitness
OPEN!
We look forward to seeing you in our eFi Fitness.
The fitness center is open Monday to Friday from 7 am to 10 pm, on weekends from 7 am to 8 pm.
During the Christmas holidays, Wellness & Fitness is closed from 23.12. to 1.1.2023 ! Thank you for your understanding.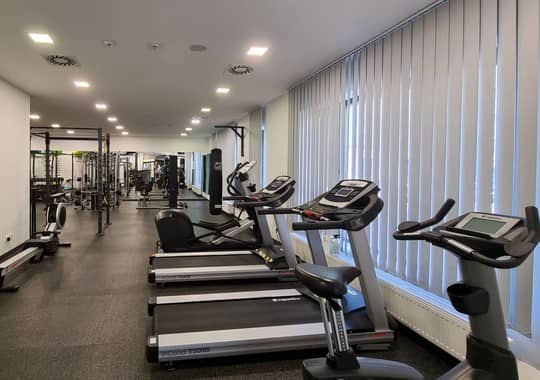 BENEFIT FOR GUESTS
At eFi Palace Hotel we have created a fitness centre according to the latest knowledge of care for a healthy body. Accommodated guests can use with a special discount.
QUALITY EQUIPMENT
There is multifunctional fitness equipment, dumbbells, Cross Workout cage and a cardio zone. All our machines are designed for both beginners and advanced sportsmen.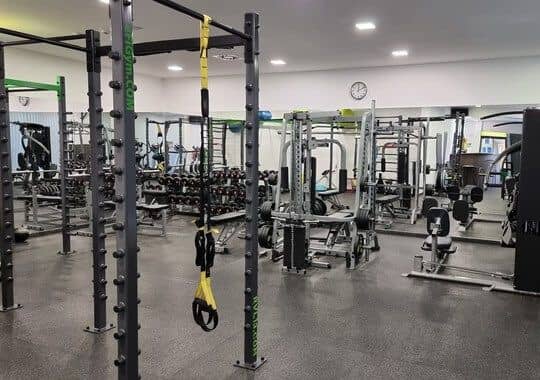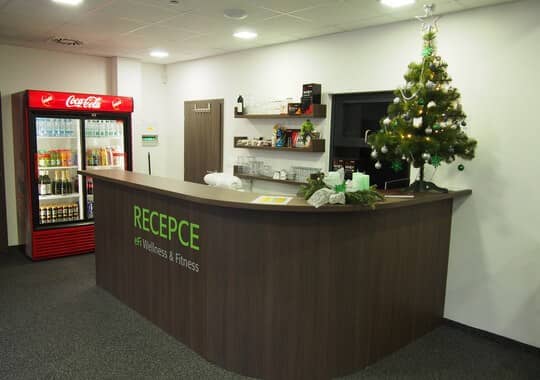 FOOD SUPPLEMENTS
A vital part of the care about your body are drinking and eating habits. eFi Fitness centre offers a basic range of energy drinks and nutritional supplements.
Wellness & Fitness Price List
Wellness
PRICE
Mon–Thu: 16:00 to 22:00
2 hours
430 CZK
Fri: 16:00 - 22:00
Sat-Sun and holidays 16:00 to 20:00
2 hours
480 CZK
each additional part of an hour, 1 minute
3 CZK
private sauna reservation 1 hour
2 500 CZK
Wellness - hotel guests and long term residents

PRICE

Mon–Thu: 16:00 to 22:00
2 hours
215 CZK
Fri: 16:00 - 22:00
Sat-Sun and holidays 16:00 to 20:00
2 hours
240 CZK
Fitness
PRICE
from 7:00 to 16:00
2 hours
130 CZK
from 16:00 to 22:00
2 hours
150 CZK
Rental
PRICE
package – disposable slippers, bathrobe, bath towel, sheet
1 person
70 CZK
disposable slippers
1 person
30 CZK
towel rental
1 person
20 CZK
sheet
1 person
10 CZK
small towel rental
1 person
15 CZK
Fitness for eFi Club members
PRICE
10 entries with unlimited use from 7:00 to 22:00
3 months
1300 CZK
Hotel pool for hotel guests only
PRICE
In the summer season from 1 May to 30 September the pool is available
Mon–Fri: 9:00 - 22:00
Sat–Sun: from 9:00 - 20:00
1 day
free
In the winter season (1 October to 30 April) it serves as a cooling pool for the wellness centre for Wellness.
1 day
incl. in the price of wellness